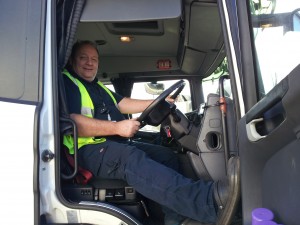 Hi my name is Steve Greenhalgh,
I am a Digital Marketing Coach and Mentor.
I help people create financial security through digital marketing. I am the founder of Blue Collar Millionaires.com. A founding member of 'The Digital Experts Academy', and co-founder of an international mastermind group that specialises in helping on line and off line businesses develop greater profit. I am  the author of The Report,  'Exposing 7 Myths That Stop People Creating Financial Security Through Digital Marketing'… and several insider reports addressing specific marketing techniques.
In the past 27 months, I have worked closely with dozens of students from around the globe, helping them to create anything from a few hundred dollars a month extra to get by, all the way to replace or even multiply their income to achieve financial freedom.
For example, I have recently worked with Troy, who has spent his working life as a linesman in Australia, The guy you see restoring power up the overhead poles. Troy was at a point in his life where he had a good income, but he was living life on his bosses terms… He really wanted to start a business for himself where he could use his ideas and skills and build some thing that gave him a good income, and yet left him time to spend with his family,and improving the lifestyle he had worked so hard to achieve. In the last 7 months – using my unique 3 step formula – he was able to more than double his income, but more importantly, was able to do that working from home and from the beach where he feels most at home
If you would happen to know of anyone who could benefit from results like Troy, and get control of their lifestyle choices, simply tell them to get in touch with me, I may be able to help them…
Take Care
DISCLAIMER:-
No Results Are Guaranteed. Individual Results Will Vary…The Training, products and business systems we provide are for educational purposes. The Testimonials here are real, however just because others have achieved a certain result, should not be taken or even implied that you will have the same result. There will some people who do make money, and others who do not. Individual results will vary greatly, but will be determined by effort, determination, hard work, and the ability to follow directions.
BCM Marketing Ltd 19 Main Street, Worthington, Ashby-de-la-Zouch,LE65 1RQ United Kingdom